[>] news :: gifs :: snap :: feeds :: tech :: imap
---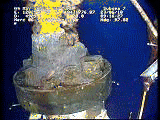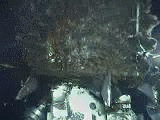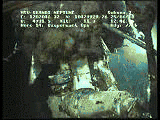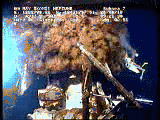 more to come (unless CRAW decides otherwise) ...
MultiFeeds: Alex Higgins :: AmericasWatching :: AveryDesign :: BP :: bp.isevil.org :: Dr Dave :: DeepWaterBP :: globalwarming.house.gov :: Greg Ledet :: Joseph Palmer :: jtnog.org :: KFOR :: Little Consulting :: lusty.org :: mxl.fi :: NewYorkTimes :: PBS :: preauxphoto :: Reality Check :: Sanara Creations :: SearchLawrence :: spasticsquirrel (silverlight) :: stalky :: Tent Dwellers :: Trail Recon :: visibility.net :: Warsaw Library :: We Who Watch :: WKRG :: WNEP :: wtfusa.com
---
| | |
| --- | --- |
| click image below to refresh | |
---
Incredible as it may seem, even a 56K dialup winmodem user running XP sp1 can install VLC 1.1.0 & Opera 10.60 & experience most of these feeds in near realtime. The MMSP entry in XP filetypes is set to invoke VLC with the --repeat option, & Opera allows refreshing an individual image like the plan9 jpg above until a given feed can be selected via its mms:// handle to be played outside the browser. BersIRC 2.2.14 & IceChat 7.63 are what I recommend for IRC. My earliest VLC caps:
Discoverer Enterprise: ROV2 2010jun19 / ROV1 2010jun20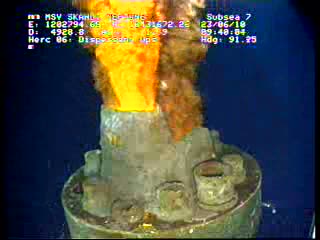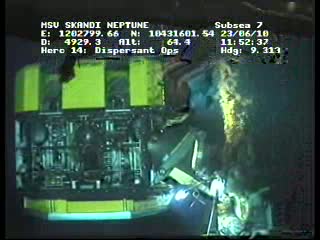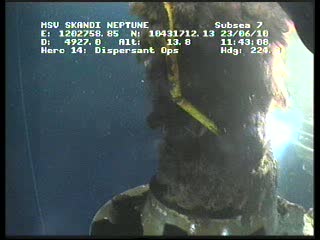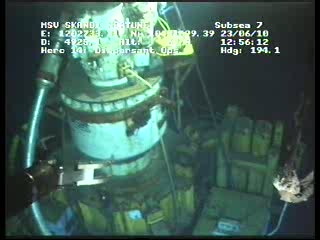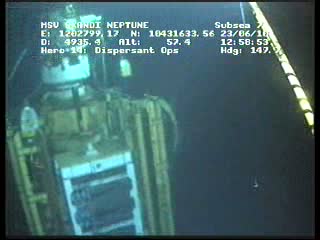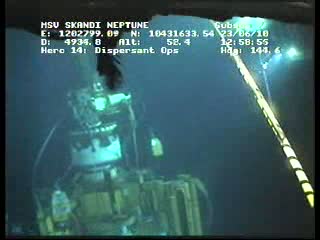 Skandi Neptune ROVs 2010jun23: morning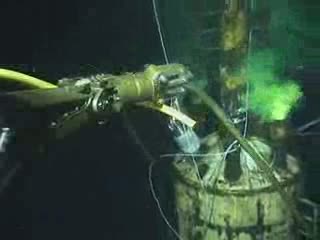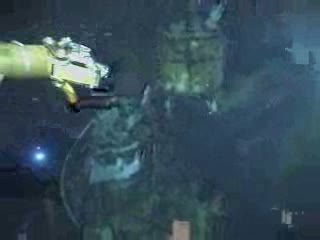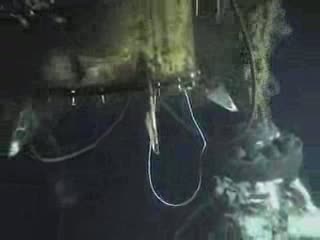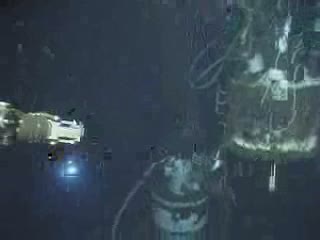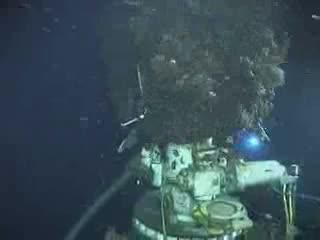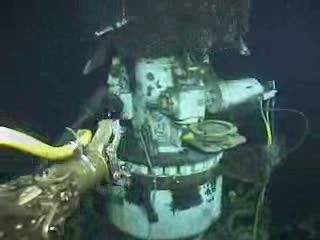 Discoverer Enterprise ROV2 2010jun23: afternoon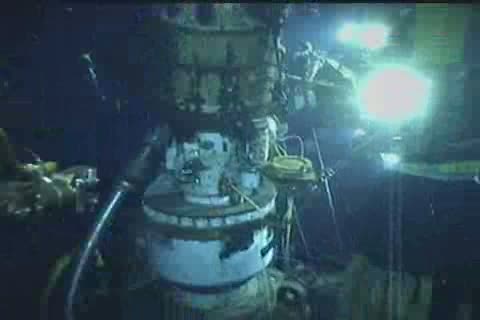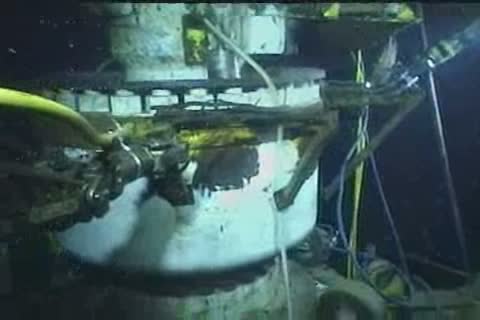 DE-ROV2 2010jun24: wellhead w/ Skandi 2 looking on
---
Over on the Linux side its perhaps not so simple. Irssi gets IRC up & Opera 9.00 is told its "program" for mms:// is Xine (w/ the --loop=repeat option). A vanilla Xine install returns:

  video_decoder: no plugin available to handle 'Windows Media Video 9'
  w32codec: decoder failed to start. Is 'wmvdmod.dll installed?
  w32codec: DMO_VideoDecoder failed! unknown codec 33564d57 / wrong parameters?
  w32codec: DMO_VideoDecoder failed! unknown codec 33564d57 / wrong parameters?
  xine: found demuxer plugin: ASF demux plugin
  io_helper: Connection Refused
  xine: found input plugin  : mms streaming input plugin
  xine: found demuxer plugin: Elementary MPEG stream demux plugin
  xine: found input plugin  : file input plugin
  >>> Check if another program already uses PCM <<<
  snd_pcm_open() failed:-2:No such file or directory

  the stream 'mms://a1176.l9789247175.c97892.g.lm.akamaistream.net/
    D/1176/97892/v0001/reflector:47175' use [sic] an unsupported codec:
    Video Codec: MS WMV 9 (win32) (WMV3)

Note that it finds 4 of 4 plugins including mms:// streaming input & is then missing little other than the 0x33564d57 win32 WMV3 codec. Its clearly receiving & identifying video (& actually displays "Oceaneering International" in the status line!). It may seem I have no hope of getting xine 0.99.1 working for streaming mms:// on this Debian Linux 2.4.31 box before CRAW strikes again.

Yet it turns out these two links pretty much cover it:
(*) = (www) Softpedia
(*) = (www) LinuxNetMag

And heres the screenshots (be sure to click on the thumbnails): In the top left a classical deprecated XP / RP / MP config, the rest DSL Debian Knoppix (yes, booted from a flashdrive). Believe me, the Linux is phenomenal even on a 686, partly as I can use my USRobotics 5637 56K Hayes USB modem. & only 5 codecs are necessary to enable Xine to play mms:// streaming video more than presentably enough for high quality caps over dialup.
| | |
| --- | --- |
| XP: Skandi Neptune | Linux: ops |
| | |
| --- | --- |
| Linux: ops | Linux: Enterprise ROV1 |
To summarise, under Linux theres no need of flash, quicktime, activex, mplayer, firefox / plugins, realplayer, VLC, silverlight, or weird http:// URLs slinging around winamp playlists. Theres just Xine (a "program") given control of the processor by an "OS" (Linux) converting native mms:// feeds into actual video using a properly disclosed codec from an unnamed computer company. The future of media contentdelivery on the internet? Its already here.

How would someone with a solid tech background keep up with this amazing crew & still have time to watch these epochmaking feeds? Via the extraordinary efforts of the IRC #theoildrum participants. My thanks to this great group for their fine work.
Be sure to visit us on tinyurl (!)

Last update: 2010jul17pm2121utc-0700 : If you find this page useful please feel free to save me some bandwidth & run a copy locally or mirror it under the GNU GPL. Thx!
---